If you are looking for Mead, you have found it.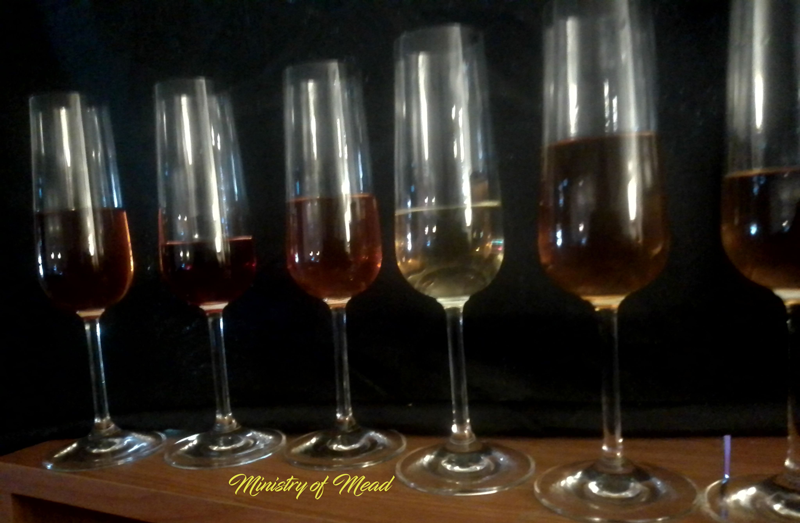 In fact, we think you may have found some of the best Mead you have ever tried.
With a small batch artisan approach to all of our Meads, we often sell out of lines before the next batch is ready. 
Some of our batches are one off creations and will not be repeated again and of course all of our Honey n Oak range are seasonal honeys.  No two seasons are the same and neither are any two of our barrels. 
All of our Meads are aged appropriately and most are only released after a year or so of ageing, some longer.
UPDATE
We are moving from the Shed in Laggan where we are hidden away from the public into a building in Crookwell N.S.W where we can invite you to come along and see the Meadery in operation.
This has taken the focus way from the day to day operations and has put a pause on the bottling and production while we get this move happening. We are still doing small batches in the background for our tastings guests but we are not listing any new stock on the site until we have made the move.
Follow us on FaceBook for updates on the progress.
 Ministry of Mead is a trademark of Oaked Gold. These Meads are produced in Australia by Oaked Gold using the Ministry of Mead label. They are made with the same care and artisan approach as all of Oaked Gold products.
I can be reached by email This email address is being protected from spambots. You need JavaScript enabled to view it.  or by phone on 02 8091 6323. 02 8091MEAD
'It is against the law to sell or supply alcohol to, or obtain alcohol for, anyone under 18'
Paul Mills Trading as Oaked Gold
ABN 18 603 381 461
NSW Liquor Licence number  LIQW880015329
Oaked Gold™ and Ministry of Mead™ are registered trademarks.
\